The career of Federico Sarink characterizes itself by it's versatility. He is a psychologist, family therapist, teacher and investigator with an affinity for making podcast. After discovering the existence of the provocative therapy in 2007 he became a big fan of that different approach in helping clients in the mental health care. Since then he has discovered that provocative therapy is efficient, exhilarating and a very funny way of helping people with emotional, relational or work related problems. Combined with his training in  family therapy, couples therapy and EMDR, he works with people with a wide variety of personal problems. He has his private practice in Leiden, The Netherlands, where he is not only treating people in Dutch, but also in English and Spanish.
With a lot of dedication Federico teaches the provocative therapy to students, other psychologists and family therapists, managers and teachers who like to use some of the provocative style in their own work. Because of his experience as a trainer and consultant for the consultancy firm Berenschot and as a teacher for the universities Universiteit van Amsterdam en the Vrije Universiteit van Amsterdam, his interactive workshops and lectures are always valued very high. 
Since November 2020 Federico started his PhD-research to investigate the role of humor in psychotherapy at the University of Almería (Southern Spain). It is the first scientific study that will investigate the working of provocative interventions in psychotherapy. He is working closely with his colleagues in Almería but also with the psychologists of Activa Psicología y Formación in Madrid. Because of this research, Federico has expanded his vision, knowledge and experience in applying humor in provocative therapy to the general application of humor in psychotherapy. This is not only resulting in more research on humor but also the development of training in the application of humor interventions. 
Activa Psicología y Formación, Madrid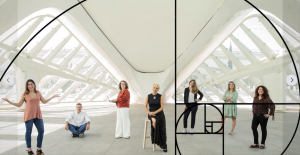 Send an e-mail via the contact form below. We'll be in contact a.s.a.p.